Your hardwood floors are an investment worth taking care of. Don't let maintenance get pushed to the backburner! The flooring specialists at Elegant Floor Service have put together a list of hardwood floor cleaning and maintenance tips that should help keep your floors looking new year after year.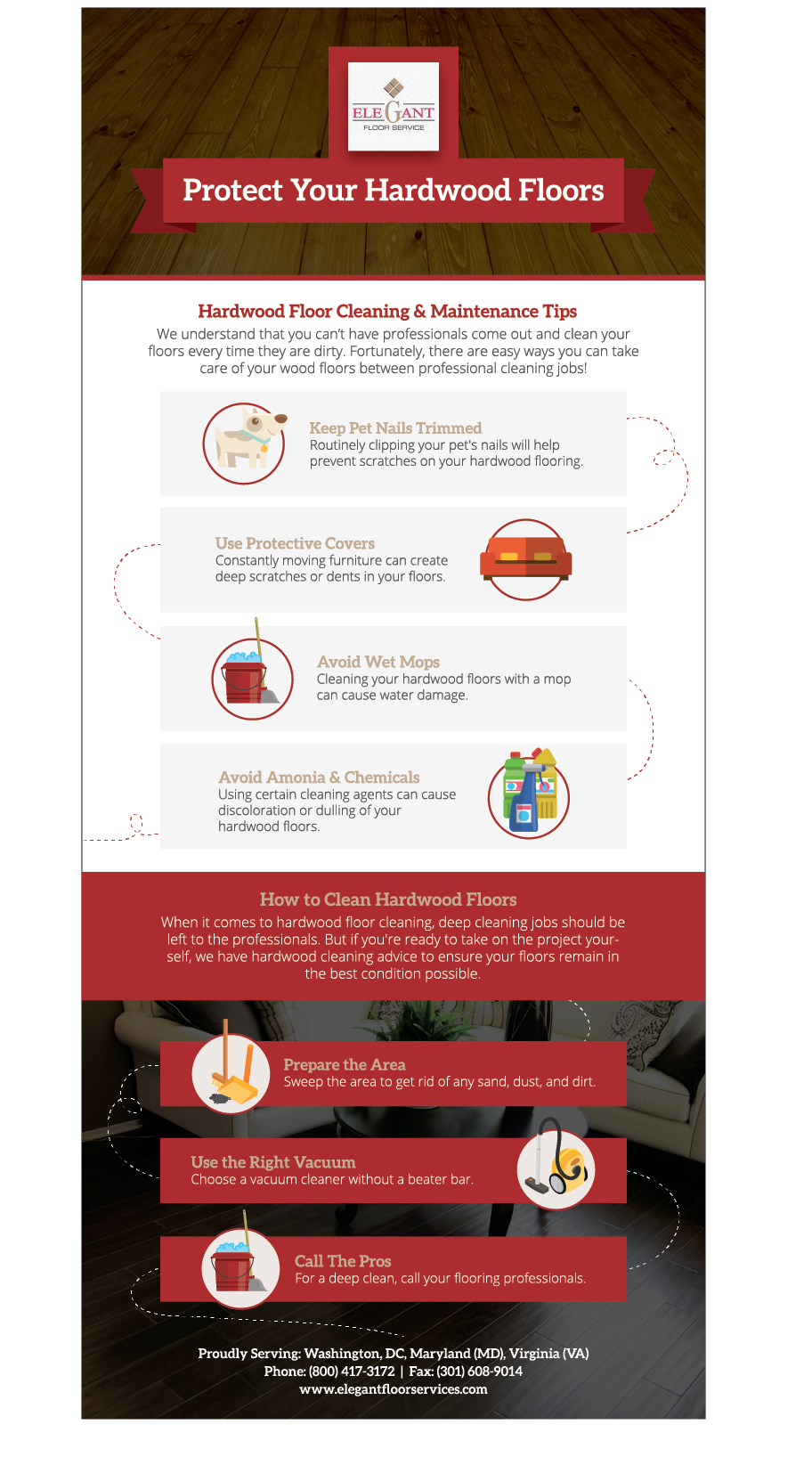 Professional Hardwood Floor Maintenance
If you want your wood floors to last a lifetime, you need to take care of them! With your busy schedule, everyday cleaning can become tough – but lucky for you, you can keep your wood floor looking as good as new with regular maintenance from a professional hardwood flooring company. At Elegant Floor Service, we provide hardwood floor maintenance to residential and commercial customers throughout Maryland, Washington, DC and Virginia.
If you don't have time (or just don't want to deal with) maintaining your wood floors yourself, give us a call or contact us online and we'll take care of all your wood floor maintenance needs.